Happy Travel Tuesday! Are you thinking about escaping the heat? Maybe you need an adventurous getaway. If so, this post is for you. Just keep on reading.
I have been to the Western part of North Carolina many times but I have never stayed in a "tree house". It seems like every time we visit this area I want to explore all the lodging opportunities available.
We have stayed in hotels, bed and breakfasts, resorts, luxury cabins, spas, you name it; even
camping.
But I never thought I will be able to rent a tree house!
However, with the increasing popularity of "tiny houses"+ the beauty of
Airbnb
and
Home Away
, experiencing an adventurous stay in a tree house is now becoming more feasible than it used to be.
If you live in NC or you want to venture out into the Appalachians and enjoy everything that this area has to offer, you should definitely check out this budget-friendly roundup of tree houses and studios.
I have spent a lot of time researching, reading reviews, looking at the maps and locations to compile these top five.
Some are more family-friendly than others, but overall they are pretty good places to stay at if you are looking for a cool, relaxing getaway.
Asheville, NC, United States
Beautiful, inspiring and peaceful. 5 minutes to town and a world away.
*(The most popular! Book months in advance)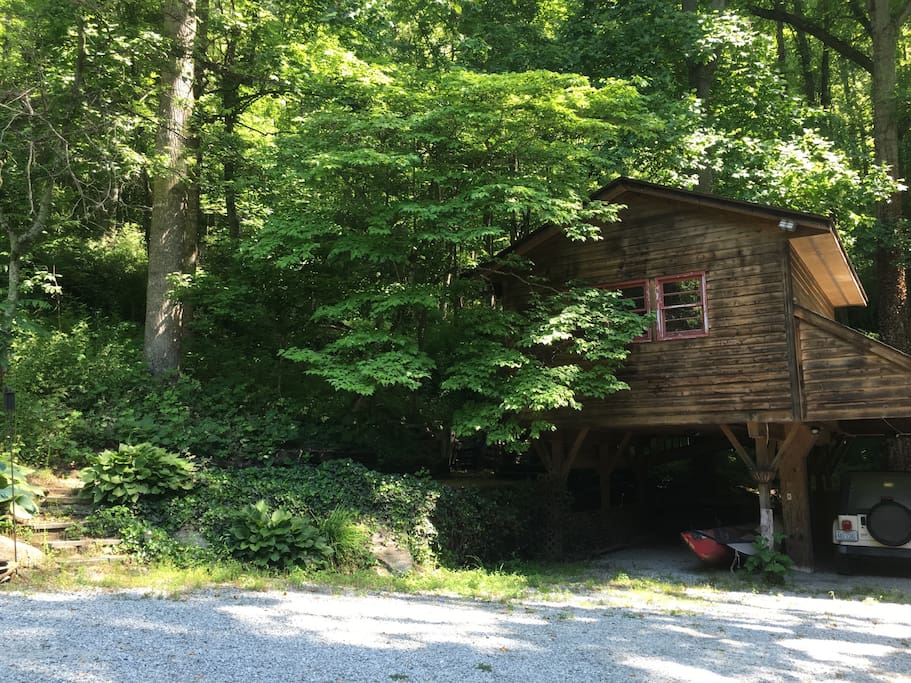 Asheville, NC, United States
Our Tree House Studio is private and comfortable with a true mountain retreat feel. This cabin sleeps two comfortably and is only 8 miles to the center of downtown Asheville. The Blue Ridge Parkway..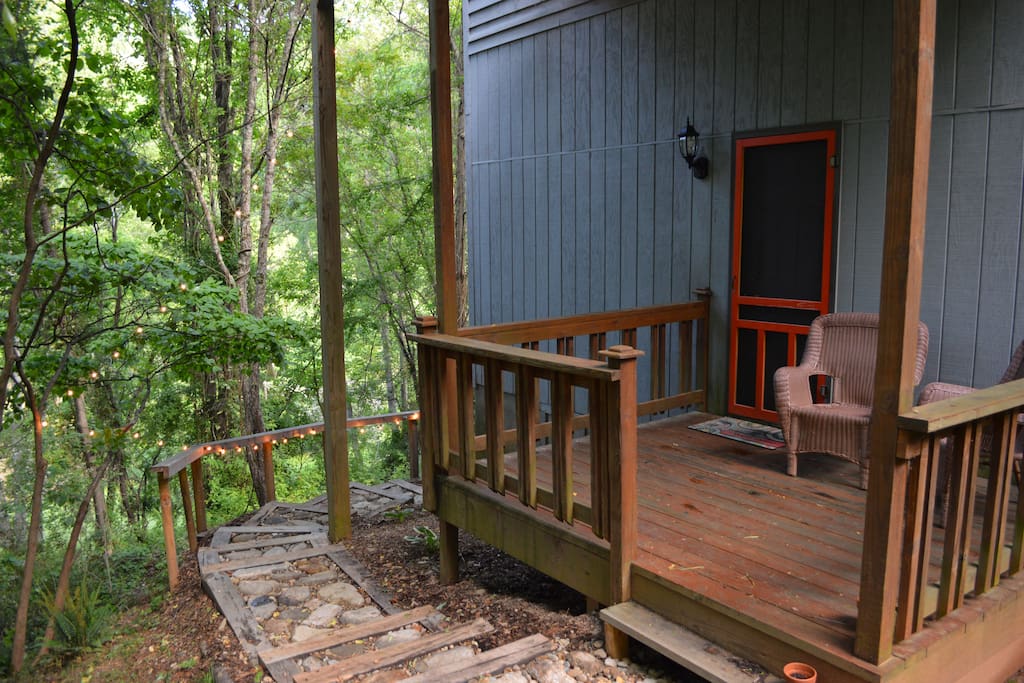 Asheville, NC, United States
At Home in Asheville! Nestled in the woods and within walking distance to Beaver Lake, our studio apartment is convenient to downtown, I26, and UNC Asheville. Clean and private with a fully stocked..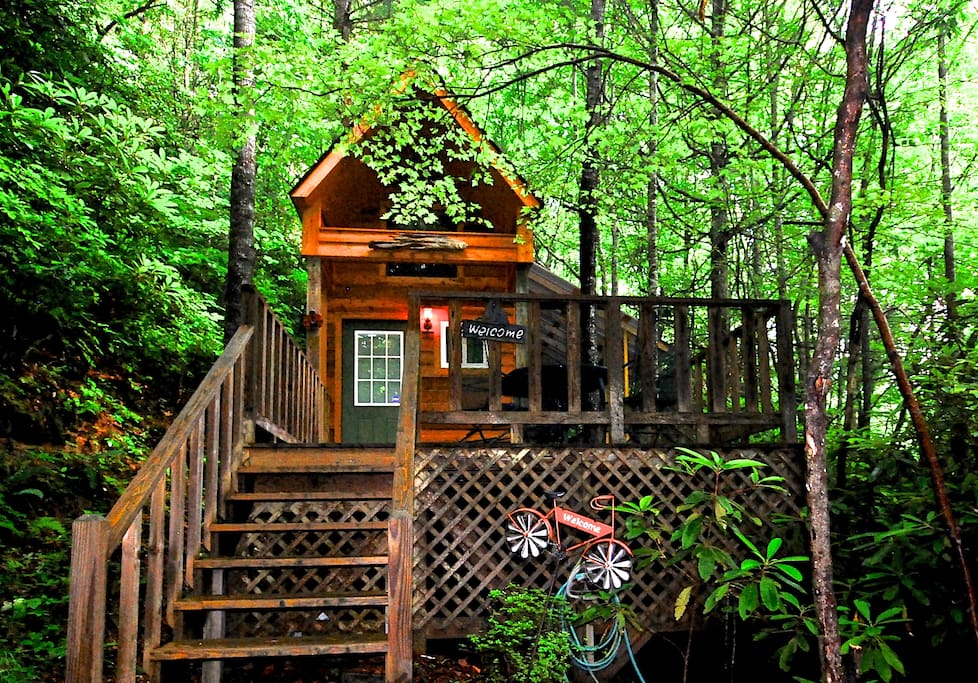 Andrews, NC, United States
A tiny mountain cabin nestled in the magical forest of the Smoky Mountains. Secluded and private on an old logging road yet only 10 minutes from shopping and 15 minutes from the Cherokee Casino in...
Whittier, NC, United States
This cabin is newly remodeled, comfortable, cozy and unique, located on 4 acres of private forest. The beauty is in the details of this retreat. Phenomenal view. It is very convenient to Bryson, S...